Inspired by the hit TV show "Shark Tank" and other similar competitions, The Show Me Challenge is a new way for team members in Missouri's 17 executive departments to identify solutions that improve how we serve our citizens, cut out unnecessary bureaucratic work, and/or save time and money.
The Show Me Challenge, launched in January 2019, inspires teams across state government and at every level to compete and find ways for state team members to work together better. In its first three cycles, the Show Me Challenge received more than 100 proposals from over 500 team members across the state.
You can learn more about the finalist teams and their proposals under the " Previous Cycles" tab.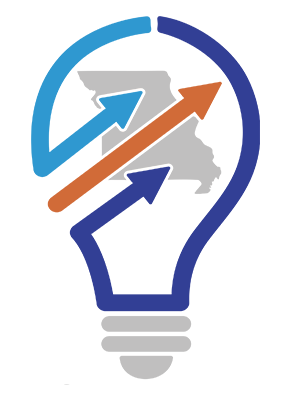 April 3, 2023 – 2023 Show Me Challenge cycle 7 opens

June 30, 2023 – Project pitches are due by noon

July 12, 2023 – Finalists announced

July 19, 2023 – Finalists' kick-off meeting

September 29, 2023 – Final Competition

October 2, 2023 – Winners announced
Here's how The Show Me Challenge works:
Teams develop short pitches for their solutions, including a project plan and expected impact.

A selection committee reviews the pitches and narrows the pool to about 10 finalist teams.

For a couple months, the finalist teams fully develop their proposed solutions.

Teams deliver in-person pitches and final presentations to a panel of judges made up of senior leaders, followed by a Q&A session in a "Shark Tank" setting.

Winners will be chosen based upon the quality of their solutions and their final presentation.
The winners will receive a cash award and public recognition for their creativity and commitment to continuous improvement. Members of the first place team will receive $1000 per team member, $750 per team member for second place, $500 per team member for third place, $150 per team member for fourth place and $100 per team member for fifth place. The winning teams will also receive senior support and mentorship to translate their proposals into results.
For guidance on how to complete a pitch and examples from the winning teams of previous cycles, please visit our Resources page.
Could part of your job be improved? Do you have a solution in mind?
Let's hear it!